Reuben Silverman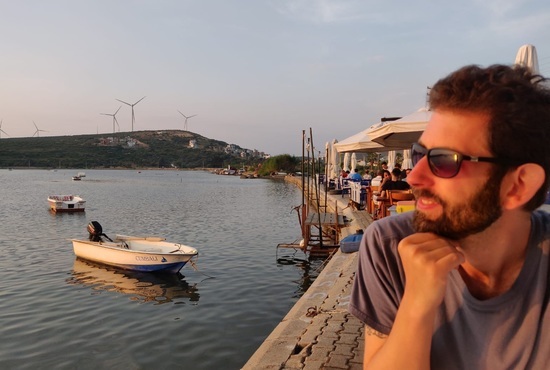 Reuben Silverman
Q&A with a Fulbright U.S. Student Program Research Award Recipient
UC San Diego Ph.D. Student Reuben Silverman received the Fulbright Research Award, which allowed him to spend a year abroad conducting research in Instanbul, Turkey for the academic year of 2018-2019.
Why did you apply for Fulbright?
I'd lived in Turkey before, but I applied for Fulbright because I wanted to return to do research and Fulbright was a respected program that would provide me the financial/logistical support I needed for the academic year.
What was your research experience like? 
The research experience was good. I was already familiar with the archives I wanted to you use, but my sponsor in Turkey was incredibly helpful in giving me suggestions for further research and connecting me with people who might be helpful interview subjects. (I study recent history, so some people involved in my topic are still alive.)
What was the highlight of your time abroad?
I really like Istanbul and it was nice to be able to live there and conduct my research without having to work as an ESL teacher as I'd always had to do in the past.
Why should others apply for Fulbright?
For people just out of undergraduate, I think its a great way to see a new part of the world. From what I saw, the program in Turkey gave people a lot of support. For a graduate student (like myself, it is an incredibly useful way of supporting one's research. 
Tips for future applicants?
If you are applying simply in order to see a different part of the world, don't apply to places like Spain, France, etc. Pick places that are off the beaten path. The chances of getting selected are higher and you will have a more unique experience.
All of the pictures and video were provided by Reuben Silverman and used with his permission.