Fellowships
 Be resourceful. Get funded. Become a fellow. 
Fellowships are one of the best ways to fund your graduate education. UC San Diego's Division of Graduate Education and Postdoctoral Affairs encourages all graduate students to apply for fellowships.
Fellowships provide financial support for graduate students to enhance an individual's potential to develop into an independent scholar or professional without a payback obligation. Fellowships can provide mentored training experiences, fund independent research, support international travel, and cover educational/living expenses. Fellowships vary in amount and support time ranging from a couple of months to years; some awards are one-time and others are multi-year or eligible for renewal.
Please note that each applicant is responsible for determining their own individual eligibility for any fellowship. This includes but is not limited to reviewing which agencies participate in a funding opportunity announcement. Each applicant should also be aware of the provisions of the award and the requirements of the opportunity, which can be seen and reviewed throughout these pages and the hyperlinked websites. If the student contacts the Division after an internal deadline or within a few days of the agency deadline, a full review may not be possible. With this in mind, the Division highly encourages students to alert our staff of their intent to apply as far in advance as possible.
Please be aware that if the fellowship opportunity requires that you list your mentor as the Principal Investigator (PI) on the project, you will need to work with the Office of Contract & Grant Administration. 
Types of fellowships
There are two types of fellowships, internal (also known as intramural) and external (also known as extramural). Internal fellowships can come from the University of California or a UC San Diego academic school, department, or program or the Division of Graduate Education and Postdoctoral Affairs. External fellowships come from entities outside of the University of California and UC San Diego, such as the National Institutes of Health, National Science Foundation, American Association of University Women, Google, and Microsoft.
Search here for more information about fellowship opportunities available to UC San Diego graduate students. 
Intramural
One of the defining characteristics of intramural fellowships is that the funding source is internal to the university. Intramural fellowships may be offered from a department, division, or Graduate Division. To learn more about intramural fellowships, speak to a department contact and Graduate Division's Confluence page for campus partners. Note that some fellowships listed on these pages require department nominations and students will need to work with their department to be considered for the opportunity. 
UCLA' GRAPES database is free and open to the public: https://grad.ucla.edu/funding/#/. Search for awards from among 625 scholarships, grants, fellowships, and postdoctoral awards. Free-to-search for applicants to any graduate program, to graduate students working on a master's thesis or doctoral dissertation, and to postdoc scholars. 
Assemble your team
Applying for fellowships can be a multifaceted process. Reach out to the contacts listed below to build support and gain momentum when applying for fellowships.
Mentor/Faculty Advisor
Students should work closely with their Mentor/Faculty Advisor to discuss which fellowships might provide the best growth opportunities or to craft the scientific portions of the student's fellowship application. 
Faculty Advisor's Fund Manager
Some fellowship applications require a Kuali Research record. Kuali Research is an institutional system that tracks funding applications and awards. It also houses some accompanying compliance processes like Conflict of Interest forms. Because a student does not have an appointed fund manager, the student's faculty advisor's fund manager can assist with this institutional requirement. Fund managers can visit the Campus Partners Collab page for additional information on when and how to create a Kuali Research record for fellowship proposals. 
Department/Program
When applying for fellowships, students should work closely with their academic home department/program. Department/program faculty and staff have the best knowledge of a student's financial support package and how a given award may affect their support levels.
Graduate Fellowship Advisor
The Graduate Fellowship Advisor in the Division of Graduate Education and Postdoctoral Affairs can help coordinate the submission and/or signatures of fellowship applications that require it. 
Writing Hub
Writing Hub provides services for graduate students applying for opportunities. Students can schedule an appointment with Graduate Consultants to go over their proposals. See: https://writinghub.ucsd.edu/for-grad-students/index.html 
---
Fellowships for Incoming Students
We offer several fellowships to incoming students as a means to increase campus diversity.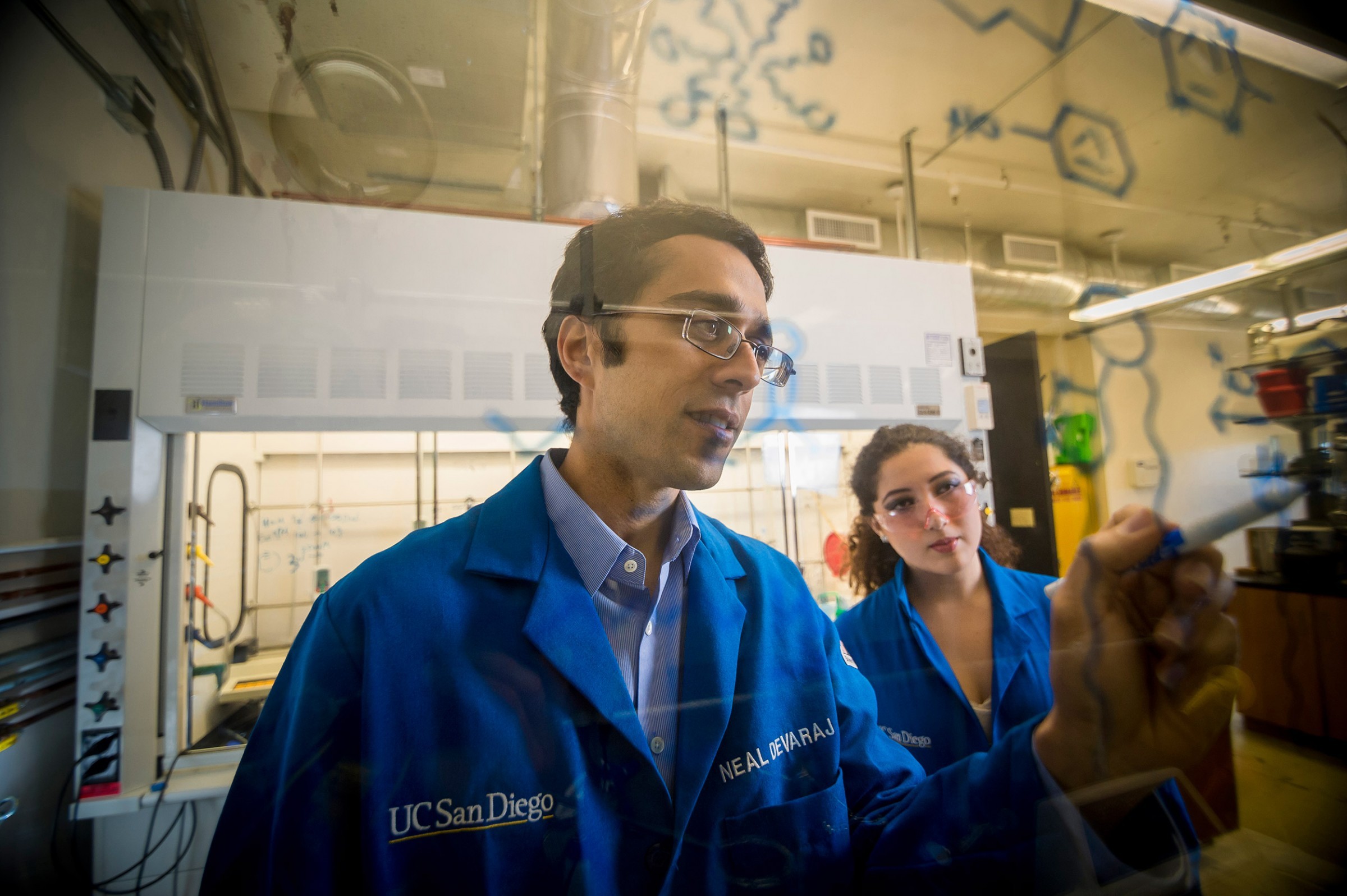 Need Help?
Contact the Financial Support Unit via the Student Support Portal in ServiceNow.
Important Information
The Graduate Division does not assume responsibility for errors or omissions in the applicant's submission. We will do our best to review the format of the proposal; however final responsibility for format, content, and completeness always rests with the applicant. Please proofread the application fully and connect with both the graduate fellowship advisor and departmental fund manager for additional guidance prior to submission.