Alumni & Friends
Your Triton Network
From the arts and humanities to science and engineering, UC San Diego graduate students work at the edge of what's possible. Discoveries that start here go on to shape new technologies, public policy, and creative works that benefit California, the nation, and the global community. These accomplishments are only possible with support from our many alumni and friends.
Triton Leaders Conference | Feb. 4 & 5, 2022
Triton Leaders Conference is coming soon and this year's theme is Allyship: Tritons Achieving Inclusive Excellence Together. An invigorating movement is underway, as we continue to explore and reimagine an inclusive community where everyone can thrive. As we build on the theme of advancing equity, we'll dig deeper, exploring marginalized communities through the lens of Allyship—the lifelong process of building relationships on trust, consistency and accountability. Real change begins with each of us. And our ability to show up for each other. More info here.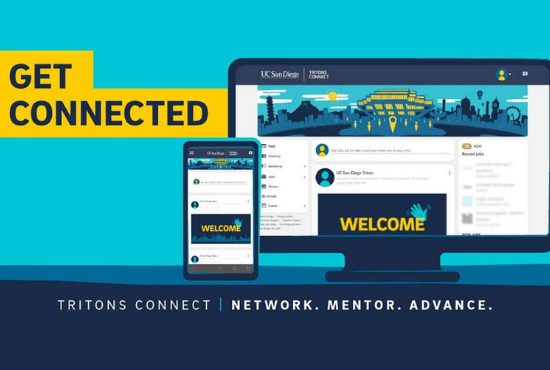 Alumni Mentors
Graduate and professional students are invited to join TritonsConnect, an online mentorship and professional networking platform-- similar to LinkedIn, but only available to UC San Diego Tritons!
Meet Our Graduate Alumni
UC San Diego graduate alumni establish successful careers within exciting fields and are equipped with the skills and confidence to impact their communities and make a difference.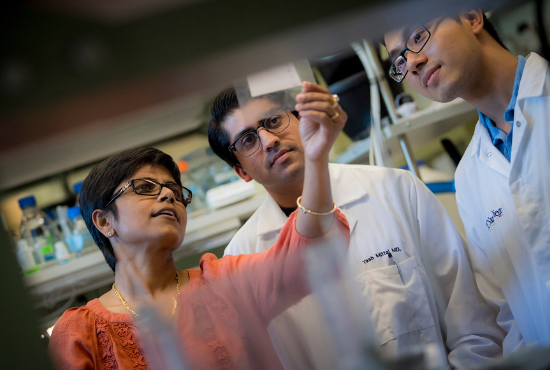 Make an Impact
We are grateful to the many generous donors who choose to support graduate education at UC San Diego and we invite you to join us.