Contact Information
Current GEPA Operations
The Division of Graduate Education and Postdoctoral Affairs (GEPA) staff work hybrid schedules during business hours (Monday-Friday from 8:00 a.m. until 4:30 p.m.) and our physical office space is open Monday-Thursday from 9:00 a.m. until 4:00 p.m. Please see the contact directory below for specific information about each unit, including phone numbers and email addresses. We encourage appointment scheduling instead of walk-ins and require all visitors to be in compliance with current campus public health and safety guidelines. We look forward to connecting with you soon!
Contact Admissions
Address
University of California San Diego
Student Services Center, 4th Floor
9500 Gilman Drive #0003
La Jolla, CA 92093
---
Walk-In Hours:
Mondays: 10:00 a.m. to 12:00 p.m.
Tuesdays: 10:00 a.m. to 12:00 p.m. 
Wednesdays: 10:00 a.m. to 12:00 pm, 1:00 p.m. to 3:00 p.m. 
Note: All times above are Pacific Time Zone. 
Campus Location
University of California San Diego
Division of Graduate Education & Postdoctoral Affairs
Student Services Center (SSC), 4th floor
Mail Code 0003
9500 Gilman Drive
La Jolla, CA 92093-0003
Business Hours
Monday-Friday: 8:00 a.m. to 4:30 p.m. 
Building Hours
Monday-Thursday: 9:00 a.m. to 4:00 p.m.
Please note information listed atop this page about any alterations to normal business/building hours.
Contact Directory
Meet the Team
Meet the members of our GEPA family and find contact info for individual team members.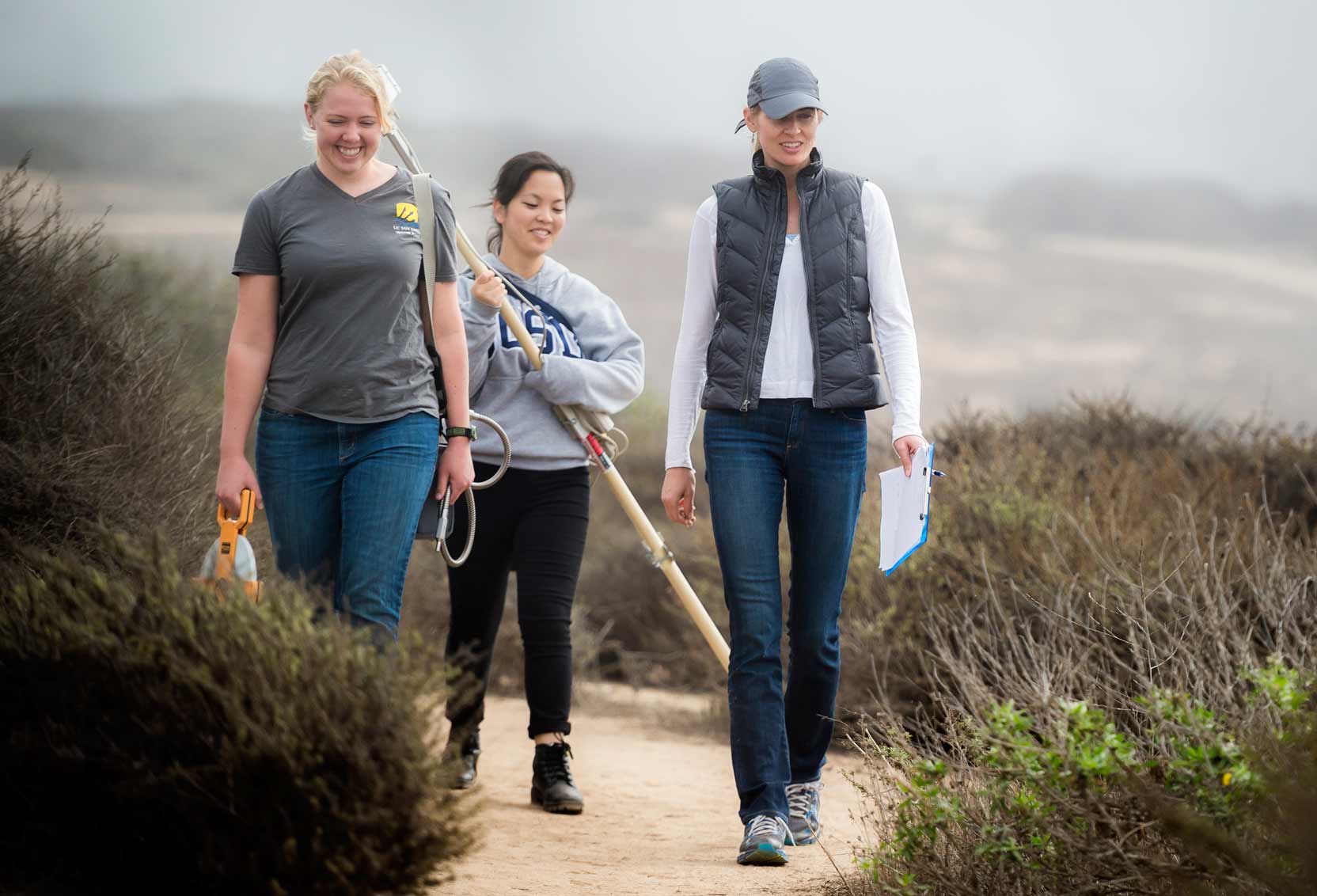 Department & Program Contacts
Faculty and staff contacts for each graduate program/department are found here. VPN is required if accessing from off-campus.