Anna Yamamuro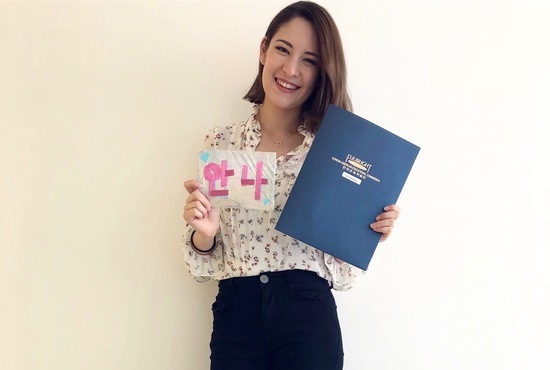 Anna Yamamuro
Q&A with a Fulbright U.S. Student Program English Teaching Assistant Award Recipient
UC San Diego Alumna Anna Yamamuro received the Fulbright English Teaching Assistant Award, which allowed her to spend a year abroad teaching English in Cheonan, South Korea for the academic year of 2018-2019.
Why did you apply for Fulbright?
I applied for Fulbright Korea for three reasons. First, I had taught short-term ESL programs for about four years, but I wanted to gain a full year of full-time teaching experience to see if it's the right career path for me. Second, I wanted to improve my Korean language skills, because I would like to work as a translator in the music industry someday in the future. Third, I wanted to be close to Korea's vibrant music scene and attend many concerts! 
What was your experience like in the classroom? 
One of the best parts of my grant year was my relationship with my students. I planned my classes so that they would learn English through modern American culture, through topics they were interested in. We covered topics such as food, music, presentation skills, and more. I hope they were able to learn as much from me as I was able to learn from them. I miss them very much! 
What was the highlight of your time abroad?
The biggest highlight of my experience abroad was participating in the Korea Japan English Camp (KJEC). KJEC is a program created by a Fulbright alum, and is funded by the US Embassies in both Korea and Japan. The camp brings together 12 Korean and 12 Japanese high school students, as well as two English teachers from each school, to learn English, leadership, and communication skills. Being half Japanese, and seeing the recent political tensions between Korea and Japan, it brought me so much joy to see the Korean and Japanese students bond and grow together.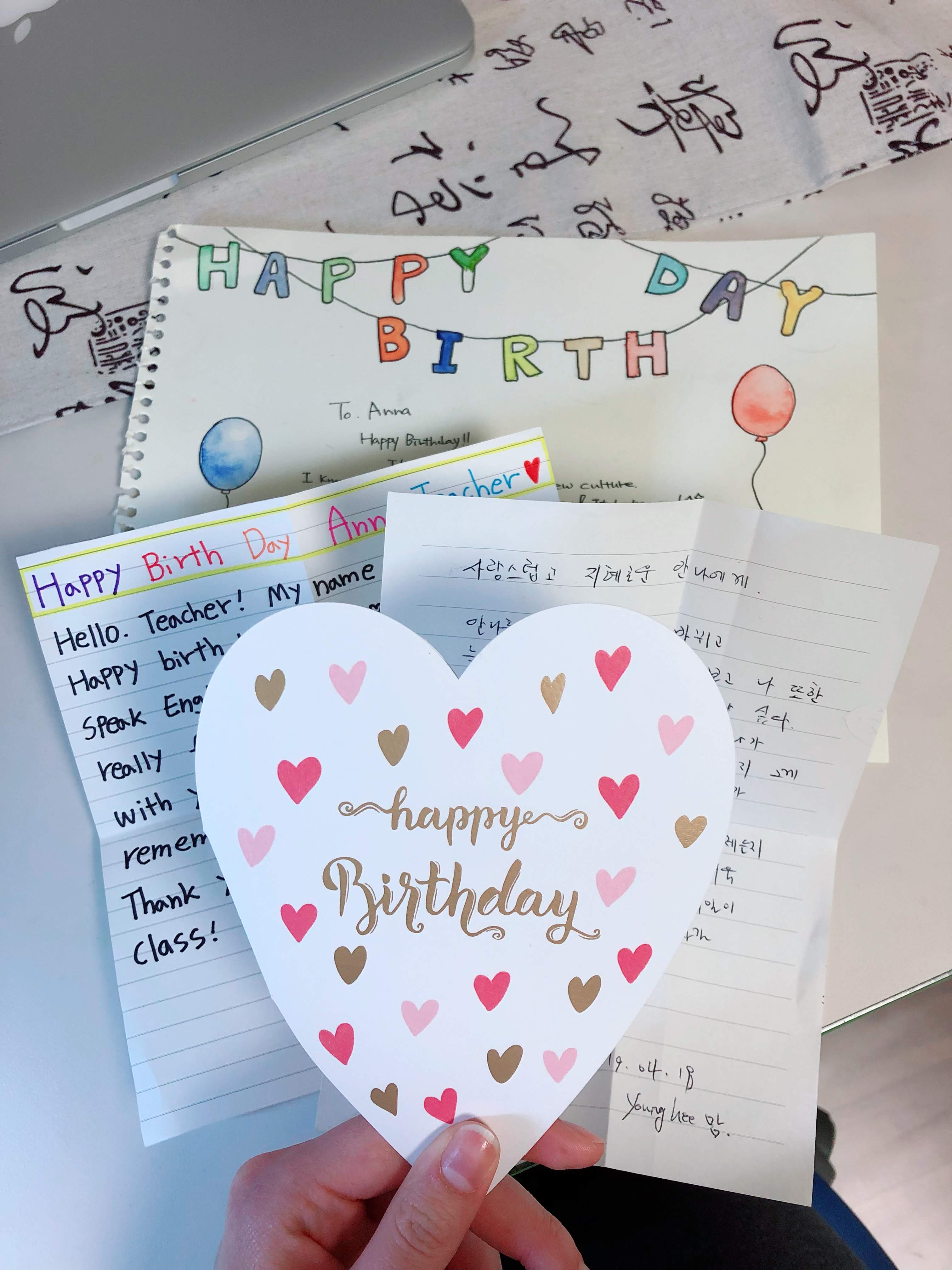 Another highlight during my time abroad was on my birthday. At first I thought my birthday might belonely since it was my first birthday without my immediate family. Instead, hundreds of students and teachers from my school came to me to wish me a happy birthday, hand me a handmade card, or give me a small birthday present. My host family had sleuthed a few weeks earlier and learned that I don't like cake. So instead they made me birthday crepes, along with some of my other favorite foods. I felt so loved and hope that I was able to return that love to all those people during my year with them. 
How has this Fulbright experience influenced your career?
The Fulbright experience helped me realize that there are many different things I want to do in the future— Teaching, translating, vlogging*, etc. I still don't know exactly what I want to do next, but I did learn this year that teaching can be very difficult but is ALWAYS very rewarding. 
*Scroll down to watch Anna's Fulbright Vlog 
Why should others apply for Fulbright?
Fulbright is one of many opportunities for people who want have a new professional experience. Fulbright is a great fit for some people, but not for others. I would advise potential applicants to think about what their reasons and priorities are when going abroad/to Korea, and research all the options out there to find the best fit. Feel free to ask me if you have questions about how to do so! 
Tips for future applicants?
If there is any part of the application holding you back— just try it! For example, if you are worried because you don't have teaching experience, go somewhere to volunteer for a few hours a week as an English Conversation Leader or tutor. There are many volunteer opportunities or meet ups out there that you can participate in and make a difference. If you are wary because you'll be in a new country for a year, do research about the country. It's so important to just try.
Watch Anna's Fulbright Vlog here:
All of the pictures and video were provided by Anna Yamamuro and used with her permission.