Meet

 Petrona Gregorio-Pascual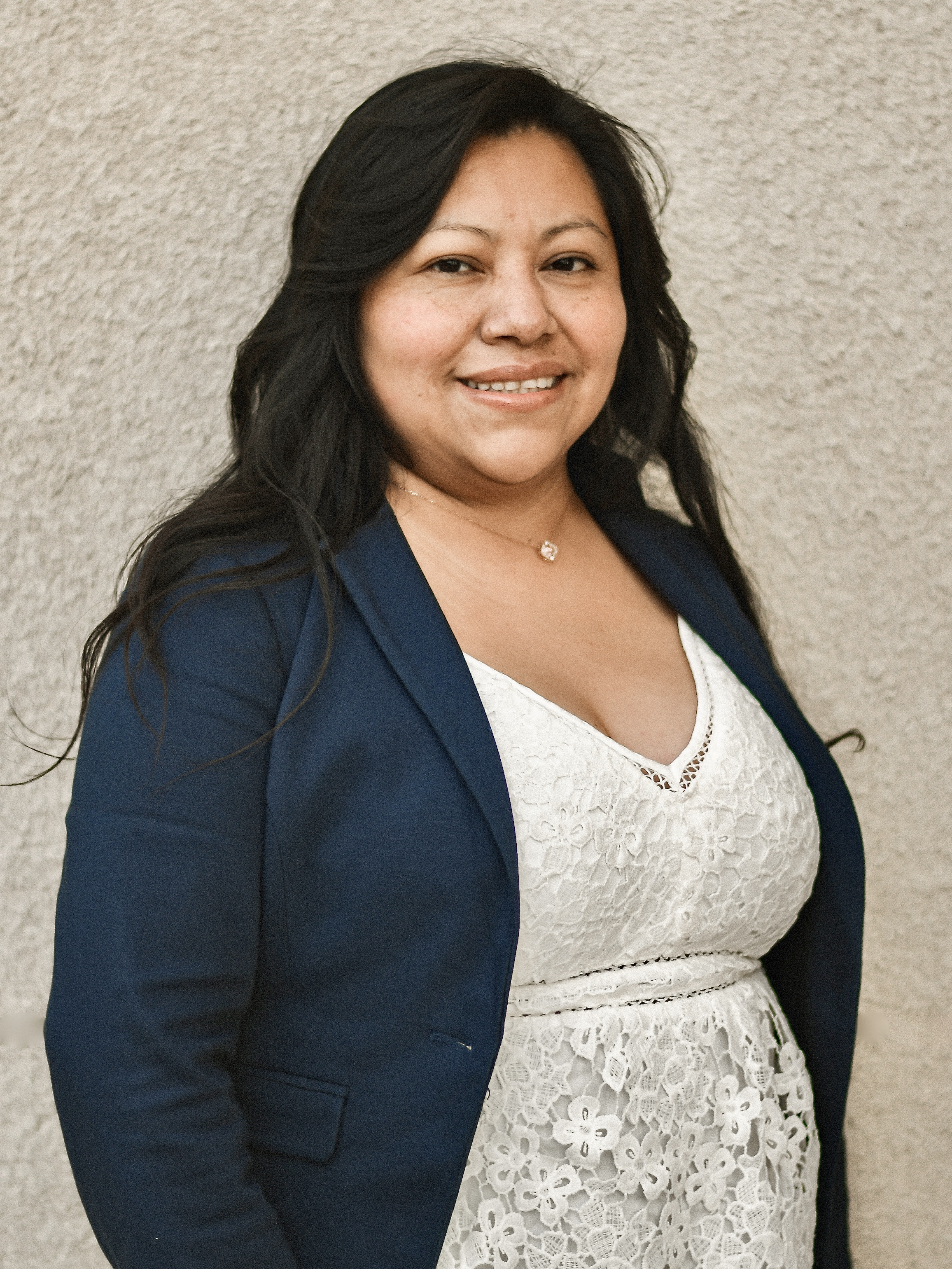 Tell us a bit about your background: I was born in Guatemala's Northwest Region, in a small village called "Aldea Ixnanconop" located in Soloma from the department of Huehuetenango. When I was five years old, my parents brought me to the United States in search of a better standard of living and to get an education. I am from a proud Mayan family and a first-generation college student. In 2016, I received my B.A. in Psychology at California State University San Marcos (CSUSM). As an undergraduate, I received numerous awards for my independent research and academic work, including being selected as the outstanding graduating student and received the Dean's Award from the College of Humanities, Arts, Behavioral and Social Sciences. In my junior year, I engaged in multiple research projects centered on health promotion among college students. During the summer sessions, I volunteered as a research assistant at the UCSD Health studies Lab with Dr. Heike I.M. Mahler in the Psychology Department. Research focused on collecting data from college students about their attitudes and practices regarding several health-related behaviors (exercise, sugar beverages, driving after drinking, etc.), as well as their perceptions of their peers' attitudes and practices regarding the same behaviors. In 2017, the results were published in the Journal of Basic and Applied Social Psychology.
I enrolled in CSUSM's Master's Degree Program in Experimental Psychology after finishing my BA. For my master's thesis, I conducted a study that looked at the relative and combined effectiveness of three interventions based on the theory of planned action (TPB) for encouraging CSUSM and UCSD undergraduates to reduce their sugar-sweetened beverage intake. The findings of my thesis research were published in Appetite in 2020. In addition to the research experience, I sought funding to support my work and other professional development opportunities. For example, as an undergraduate and graduate student, I applied to a highly competitive NIH program called RISE (R*25) and was accepted as a fellow. Additionally, I wanted to expand my research experience in community settings; hence, I completed an internship at the Institute of Behavioral and Community Health (IBACH). As a student intern, I helped collect data on a study that used eye-tracking glasses with children and parents to see what factors in their environment influence their purchase behavior. After my time at IBACH, I was persuaded that I wanted to continue researching the health threats that underserved Hispanics/Latinos face in our society, so I applied to the SDSU-UCSD Joint Doctoral Program in Public Health. Following completion of my PhD in Public Health, I intend to conduct rigorous independent research in an academic environment.
Describe your area of research at UC San Diego: As a graduate student in the Joint Doctoral Program, I have benefited from the expertise and mentorship of faculty and the resources provided at UCSD and SDSU. Currently, I'm working with Dr. Guadalupe X. Ayala at San Diego State University's Research Foundation, and at the Institute of Behavioral Community Health (IBACH). IBACH is a non-profit research institute whose mission is to identify and ameliorate Latino, sexual and gender identity-based, and other health disparities through multi-level, multi-sector changes.
At IBACH, I have been given the opportunity to analyze secondary data. My research has focused on examining personal and environmental determinants of sugar-sweetened beverage consumption among low-income children and adults. Using, mixed methods, I am currently investigating agreements between urban corner store owners and food/beverage companies in four major U.S. cities. I'm also using the Childhood Obesity Research Demonstration CA-CORD dataset to examine whether changes in parenting strategies for eating and physical activity scale (PEAS-diet) and other family-related dietary behaviors mediated the relationship between the intervention conditions and sugar-sweetened beverage (SSB) consumption among children as reported by the mother. CA-CORD is one of three sites that implemented a multi-sector, multi-level intervention to prevent and control childhood obesity. With these research projects, I engaged in the analyses of formative and intervention research. I've also had the opportunity to do more independent research providing me other research skills development (e.g., intervention research) in community settings.
I also work at SDSU HealthLINK, which is an endowment from the National Institute of Minority Health and Health Disparities, a multi-college effort that supports minority health and health disparities research. At HealthLINK, I am completing a doctoral rotation with the Intervention Methods Group under the direction of the IMG co-leaders Dr. Elva Arrendondo and Dr. Guadalupe X. Ayala. This rotation is giving me hands-on experience with formative research, intervention and intervention development and adaptation methods, all of which are useful in health disparities research.
Describe your involvement in the UC San Diego community: At UC San Diego I've mentored undergraduates and graduate students in Public Health and Psychology. Even though mentoring requires a long-term commitment with frequent meetings, emails, and check-ins—a truly active part of the academic environment, mentoring has its own rewards. Geisel Library is one of the most iconic landmarks at UC San Diego and is one of my favorite places on campus. There are also many places to visit in San Diego including its beautiful beaches, museums, and parks and gardens. A must-see place and my favorite is Balboa Park.
Why UC San Diego? I chose the SDSU/UCSD JDP (Health Behavior) program for a variety of reasons, including the diversity of faculty and student population on both campuses. UC San Diego is one of the most prestigious academic institutions in the US and the world. The Herbert Wertheim School of Public Health and Human Longevity Science offers cutting-edge education aimed at solving public health problems in our communities. Furthermore, the JDP program provides opportunities for doctoral students to gain real-world experience outside of the classroom. UC San Diego in a vanguard in teaching, research, and public service.
Have you been awarded any fellowships or grants during graduate school? During my time in the JDP program,, I've received two fellowships. Between January 2019 to August 2019, I received support from the Partnership fellowship from San Diego State University-UC San Diego Moore's Cancer Center Comprehensive Partnership provided by the National Cancer Institute. During the 2019-20 academic year, I received a second fellowship from the SDSU University Graduate Fellowship (UGF) at San Diego State University. These fellowships helped me stay focused on what is important – my research and coursework.
What has been your favorite part about your graduate student experience at UC San Diego? Beyond the basics of the JDP curriculum (research and coursework), there is a respect for diversity and a dedication to providing us with a welcoming and encouraging learning atmosphere. Specifically, SDSU is a federally accredited Hispanic Serving Institution, and UC San Diego provides students from a range of backgrounds with opportunities to succeed in research and academics, both of which I value.
Any final thoughts? I am extremely thankful for the opportunity to pursue a higher education at UCSD and SDSU. Because of where I came from, I was not supposed to get an education, but the Joint Doctoral Program is allowing me to do so, opening doors for future Guatemalan students.