Raza Resource Centro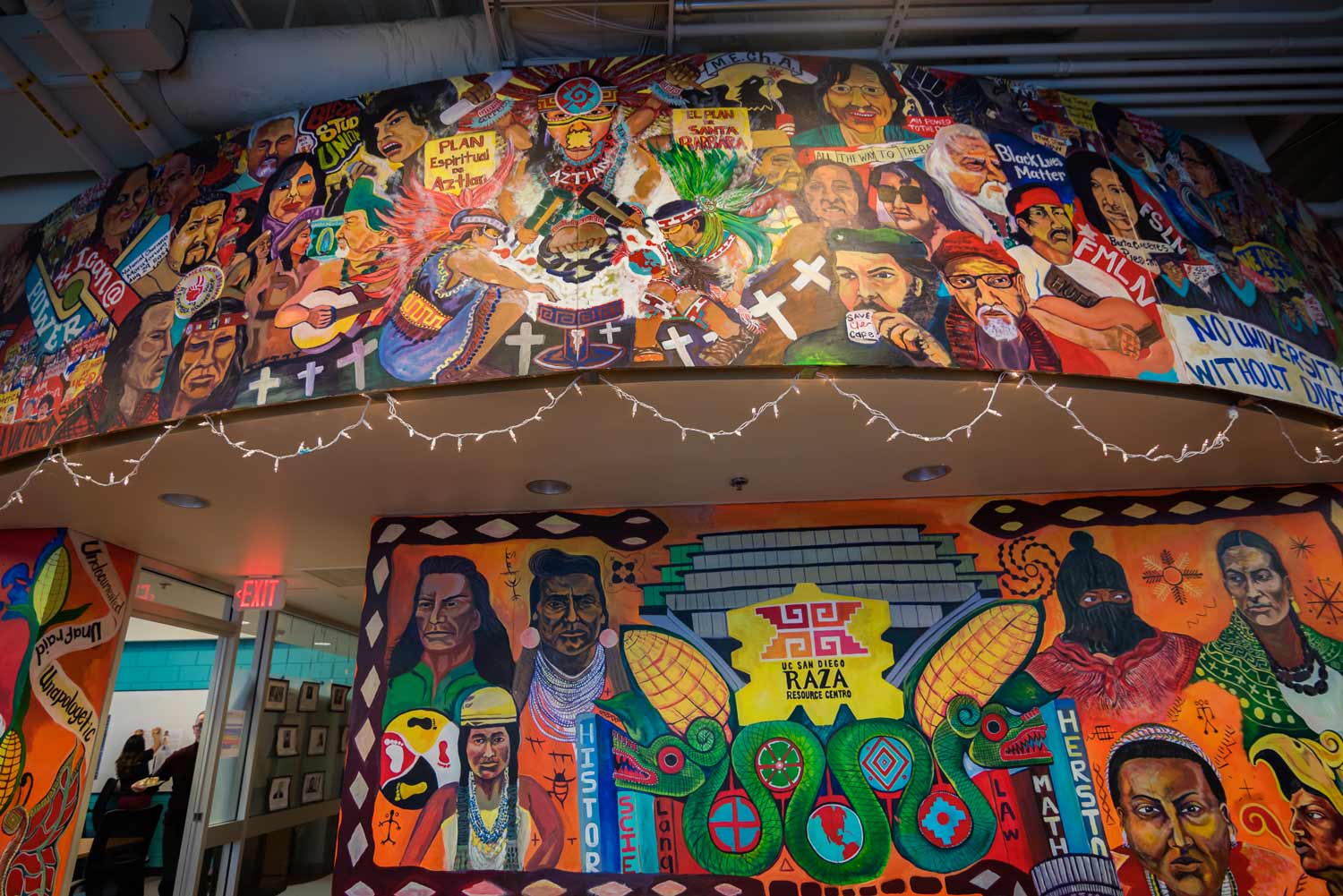 The Raza Resource Centro exists because of a strong student, staff, and faculty activist movement aimed at establishing a more inclusive campus. The Raza Resource Centro team is committed to student success and works collectively to meet the needs of students. The Centro is a lively space where students study, meet, write, get tutoring, and most importantly are in community. It is a space where Latina/o Chicana/o organizations hold meetings, events and where cultura, arte, and academics interconnect. The Raza Resource Centro offers programs around:
Peer Counseling
Student internships and programs
Research and conference preparation
Woman's group collective
1st

 

year and transfer student transition day
Weekly writing collective
Math and Science Tutoring
Graduate School Preparation
Real world Success Series
Career Success Series
Prospective student overnight track
The Raza Resource Centro offers students:
Computer Lab
Chicana/o library
Lobby area
Kitchen with fridge and microwave
Conference room
Professional support staff
For more information, visit the Raza Resource Centro website.