Graduate Division Virtual Commencement
Virtual Commencement 2020 happened on June 13, 2020. Congratulations to the Class of 2020!
SUPPORTING FIRST-GEN GRADUATES
Learn more about UC San Diego's virtual initiative to affirm, congratulate and celebrate our First-Generation Tritons. #FirstGenUC #NewUCGrad #Classof2020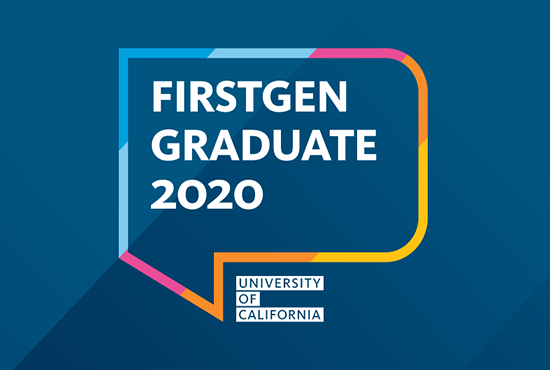 Participation Requirements
In order to participate in Graduate Division commencement, you must meet the following requirements
Complete the online Virtual Commencement Student Registration

form. Deadline for registration is TBD. 

Fulfill all degree requirements before the end of the Summer 2020 quarter: Saturday, September 5th. 
Ph.D., Ed.D., D.M.A., D. Aud., and Master's candidates must successfully defend their dissertation or thesis and submit all final paperwork to the Graduate Division for approval. 
Master's candidates completing degree requirements by comprehensive exam must verify eligibililty through their academic department. 
Education Studies Credential students must have completed all credential program requirements.