Our Commitment to Diversity
Excellence Through Diversity
The University of California San Diego community believes diversity is a core component of excellence that further enhances our quality and achievement. At UC San Diego you will find an academic environment that encourages you to follow your intellectual curiosity and to pursue opportunities to make an impact in your own unique way.
A diverse graduate student body brings a broad spectrum of ideas and perspectives into the learning environment and we welcome the variety of personal experiences, values, and worldviews that arise from differences of culture and circumstance. Such differences include race, ethnicity, sex, gender, age, religion, language, abilities/disabilities, sexual orientation, socioeconomic status, geographic region, political beliefs, and more. We wish to broaden and deepen both the educational experience and the scholarly environment, as students and faculty learn to interact effectively with each other, preparing them to participate in an increasingly complex and pluralistic society. We also want all of our students to contribute to the campus community in a manner that enhances campus diversity and inclusiveness, consistent with the University of California Principles of Community.
Latinx/Chicanx Academic Excellence Initiative
UC San Diego is proud to launch the campus-wide Latinx/Chicanx Academic Excellence Initiative.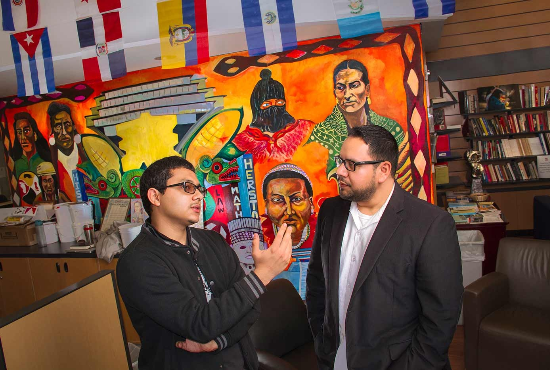 Diversity in Grad Division
Fellowships for Incoming Students
Programs & Initiatives in Graduate Division
Campus Resources at diversity.ucsd.edu