Meet Desirae Mellor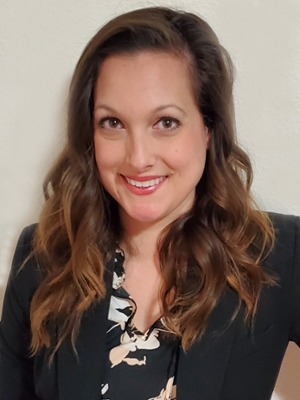 Describe your background: I am originally from Fort Worth, Texas, and transferred to California State University San Marcos in San Marcos, California where I received a BS in Biochemistry. I am in the PhD program in the Department of Chemistry and Biochemistry with an emphasis in Biochemistry and Biophysics. My research studies the protein-protein interactions between an acyl carrier protein and the partner enzymes in the fatty acid synthesis pathway of Mycobacterium tuberculosis.
What year do you anticipate to graduate from UC San Diego?: I plan to graduate by June 2023.
Describe your involvement in the UC San Diego community: I am involved in local outreach events, SWIGS (Society for Women in Graduate Studies in Chemistry and Biochemistry), and GSA (Graduate Student Alliance).
Why did you choose UC San Diego?: I chose UC San Diego for the institution's status as a leading research facility. I wanted to join a laboratory that was involved in cutting edge research.
What has been your favorite part about your graduate experience at UC San Diego?: The community environment on campus has been one of my favorite parts of my experience. The department hosts several events a quarter for graduate students to encourage each student to feel connected to both the campus and their fellow students. It provides access for both social and professional networking, which is extremely valuable.
Have you been awarded any fellowships or grants?: Yes, I have been awarded the Sloan Scholar award, San Diego Foundation Fellowship, the Stanley Miller Award, and the AWIS San Diego Chapter Scholarship.