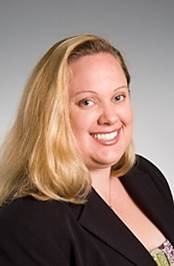 9500 Gilman Dr
La Jolla , California 92093
Job Duties
Profile
Fun Fact
Job Duties

Heather oversees the EPIC Postdoc Professional Development Program and develops, coordinates, and presents workshops to meet the training and career development needs of the UC San Diego postdoctoral community. She also manages the Postdoc Dependent Care Travel Grant program and coordinates the annual Chancellor's Awards program. Heather serves as an ex-officio member and advisor to the UC San Diego Postdoctoral Association Board, as an ex-officio member of the Chancellor's Committee on the Status of Women, and as the Postdoctoral Office representative on the EDI Advisory Council.  She further collaborates with partners across UC San Diego and within the greater community to facilitate high-impact professional development programs for PhDs and Postdocs.

Learn more on the Postdoctoral & Research Scholar Affairs website.
Profile

Heather graduated with Highest Honors from the University of California, Davis with a degree in Neurobiology, Physiology, and Behavior and has a Master's degree in Cognitive Neuroscience from Dartmouth College.  

She is a Gallup-Certified Strengths Coach and 

MBTI® 

C

ertified 

P

ractitioner

. 

 

With over a decade of experience in recruitment and advising, Heather has assisted hundreds of graduate students and postdocs with their job searches and application materials

.

 

 

She 

celebrates the diverse experiences a

nd aspirations of each trainee 

and strives to help individuals share their unique perspectives and talents 

while crafting

 their personal career journey.

 

 

Heather

 is

 devoted to helping 

trainees

 succeed in their chosen professions by providing career guidance and advice through seminars, workshops, and individual meetings.
Fun Fact

Heather enjoys traveling and has visited 49 of the 50 states in the U.S. (including 35 National Parks) and 15 countries around the world.