Meet Eray Enustun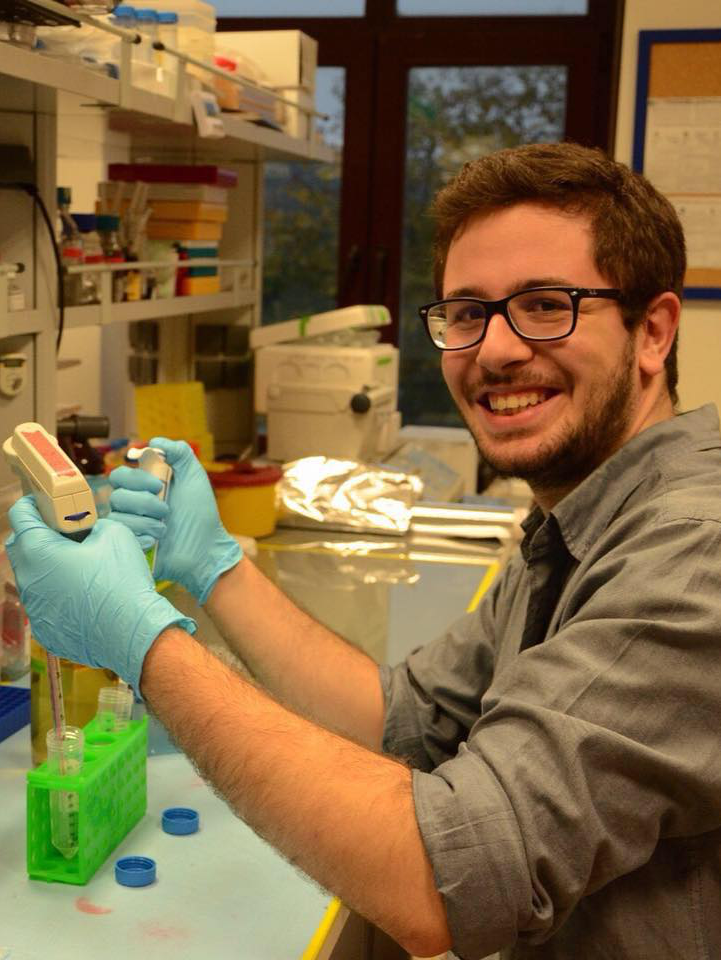 Tell us a bit about your background: I am an international student from Turkey. I earned my bachelor degrees (Chemical Engineering and Molecular Biology & Genetics, double major) and my masters degree (Molecular Biology & Genetics) from Koc University, Turkey. I have broad interest in different areas of science and I previously worked in Biochemistry, Physical Chemistry, Neuroscience and Stem Cell laboratories until I found my "home" in this microbiology laboratory.
What are you studying/researching? I joined the Pogliano Labs at UCSD to study the replication mechanisms of nucleus-like shell-encoding jumbo bacteriophages (Chaikeeratisak, Science, 2017). Our laboratory is the first to discover that these bacteriophages make themselves a nucleus structure to encapsulate their DNA as well as replication and transcription proteins when they replicate. However, translation and metabolism proteins as well as ribosomes are excluded from this structure. We later showed that the capsids of these phages get trafficked along tubulin filaments and get docked on the shell via treadmilling (Chaikeeratisak, 2019, Cell). With our collaborators, we recently showed that this nucleus-like structure provides resistance against DNA-targeting CRISPR  systems to these bacteriophages (Mendoza, Nature, 2020). 
Tell me a little bit about your professional experience at UC San Diego. I gained extensive experience in Microbiology and got the opportunity to work in a discovery laboratory with state-of-art tools and techniques. We are also collaborating with laboratories that are giving me experience with Structural Biology and Cryo-EM technologies. The department has granted me the McElroy Award in 2019. 
Tell me a little bit about your campus involvement at UC San Diego. I have been a student peer mentor for the last 2 years and I have been in the recruitment committee for 2 years and the admission committee for 1 year. 
Why UC San Diego? UCSD's Biological Sciences PhD program is providing a friendly but professional environment. The university encourages you to use the opportunities they provide to build yourself for your future career that can lead to both for industry and academia. Deep connections between UCSD and biotechnology companies both in San Diego and around the world allows a unique experience both for research and networking.