Meet Katherine Nesbit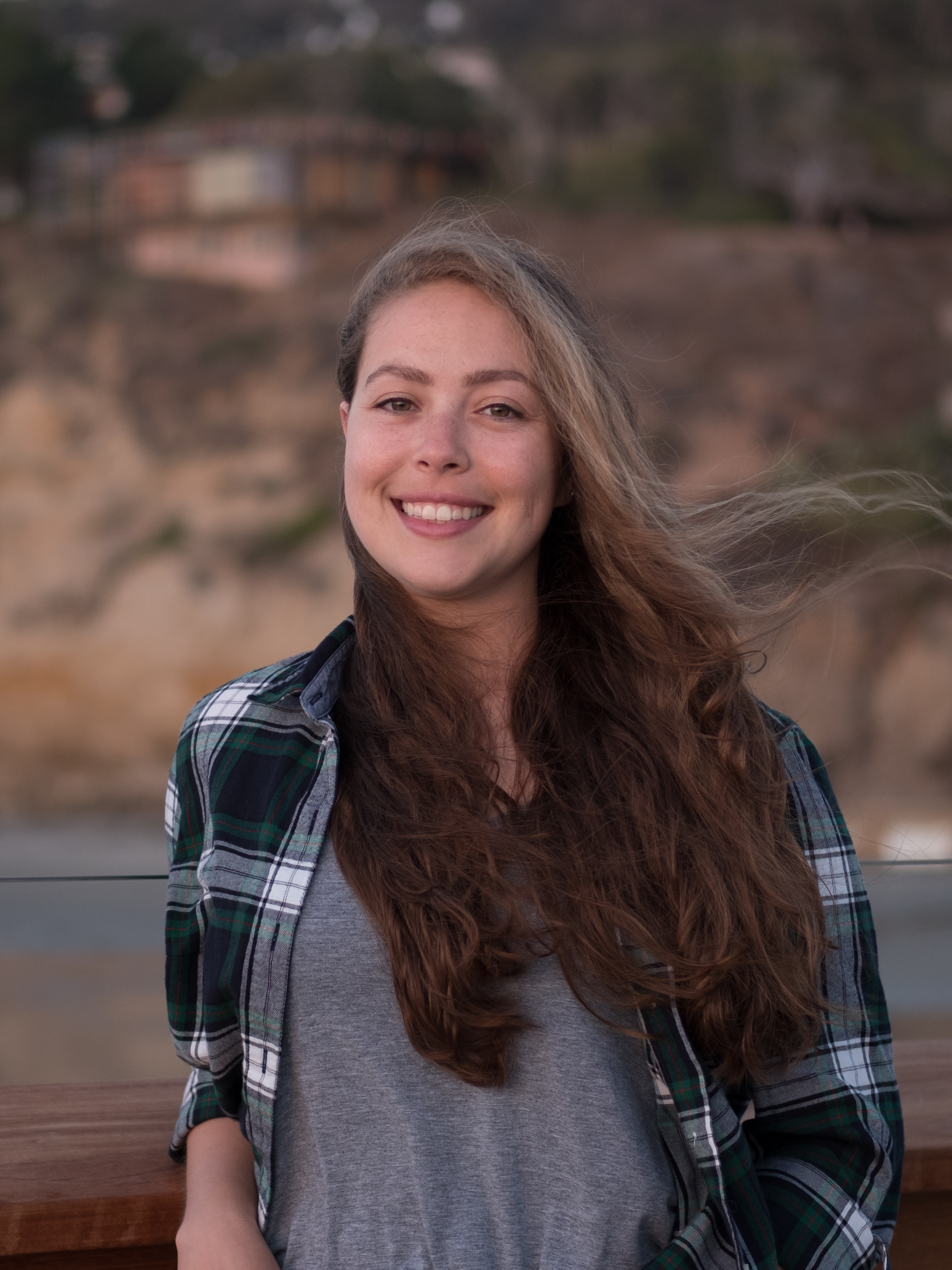 Tell us a bit about your background: I grew up in Chicago, IL and did my BS. in Marine Biology with High Honors at the University of Hawai'i at Manoa. I first began research as an undergrad at UHM as part of the Honors program and that helped me make the decision to pursue a MS in Marine biology at the University of North Carolina Wilmington before coming to San Diego to participate in the PhD program here in the Hamdoun Lab at Scripps Oceanography. I've been lucky to work with a variety of marine critters including marine worms, copepods, sea turtles, blue crabs, and sea urchins! Grad school has brought so many interesting opportunities to study the biology of these amazing animals, and I'm eager to continue this work throughout my career.
What are you studying/researching? I am currently a 5th year PhD student in the Hamdoun Lab. My current project examines how chemical pollutants in the oceans (like pesticides) impact the biology and development of sea urchin larvae. I have also been part of the collaborative efforts to get a new species of sea urchin, Lytechinus pictus, up and running as a genetically-enabled research model.
Tell us about your professional experience and campus involvement at UC San Diego: I enjoy a number of different roles in the UCSD and Scripps Community. One of the most rewarding activities that I participate in is helping to run the Scripps Community Outreach for Public Education (SCOPE) program. I also mentor undergraduate students in the lab, and have served as a teaching assistant for undergrad courses. When I am not on campus or in the lab, I enjoy anything outdoors. I love hiking, camping, reading, snorkeling and diving, baking, and play with my dog.
Why UC San Diego? I chose UC San Diego because I was excited about the research that my advisors group was doing. I also liked the structure of the graduate program because it did not require rotations for PhD students. 
Have you been awarded any fellowships or grants during graduate school? If so, which ones? I am grateful for the financial support of the Scripps and Cody Fellowships which supported my first year of graduate study. I also receive support from an endowment for my involvement with the SCOPE program. I have also received scholarships from the Hispanic Scholarship Fund, a national award that goes to underrepresented minority students of Hispanic heritage as well as from the Association for Women in Science (AWIS) San Diego Chapter. I am currently primarily supported through a Diversity Fellowship from the National Institute of Health (NIH) for my research. 
What has been your favorite part about your graduate experience at UC San Diego? My favorite part of the graduate experience has been the incredible friendships I have made with fellow students and lab mates. Coming in to campus every day and getting to sit in class or work at the bench with smart, talented, creative people is a real privilege.  
Any final thoughts? I want to encourage anyone considering grad school to know that you are picking them as much as they are selecting you. Go to a place that feels inclusive and supportive, collect mentors along the way, and always evaluate whether you are getting what you want out of your experiences. You belong here!