Meet Mingjie Chen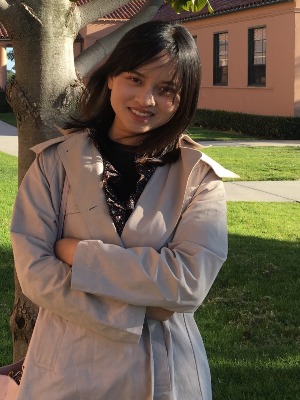 Describe your background: I grew up in China and did my undergraduate in Wuhan University. Before becoming a math major, I spent one semester in the department of Chinese language and Literature, and two semesters in the department of Economics and Management. And realized that I enjoyed math courses the most, as well as the atmosphere of math department. I plan to graduate in 2021. 
Describe your area of research and what department/program you are in at UC San Diego: I am interested in computational number theory and arithmetic geometry. I work on computing Coleman integrations on modular curves, hoping that this will be useful in finding rational points on more modular curves
Describe your involvement in the UC San Diego community: I have attended various rec classes including hip hop dance/Jazz dance/yoga and I had a lot of fun there, attending these courses is really a great way to take a rest from research works.