Meet Tiancheng Kevin Sun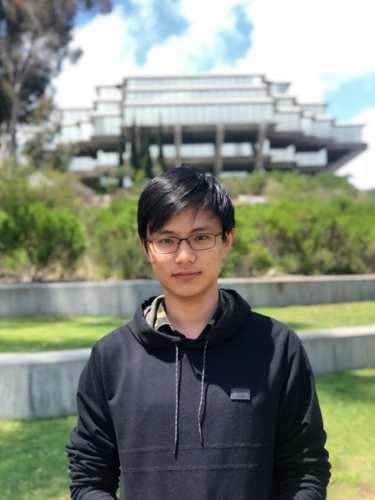 Tell us about your educational background: Since I am originally from China, I completed my undergraduate studies at Tsinghua University in Beijing. I was a computer science major under the Institute for Interdisciplinary Information Sciences at Tsinghua.
What are you studying/researching at UC San Diego? I am a third-year doctoral candidate at UC San Diego studying computer science. Within the computer science field, I am most interested in computer graphics and computational photography. I have been involved as a research assistant in my research group and served as a teaching assistant in the "Computer Graphics" course in Winter 2019. I was drawn to UC San Diego by the good weather, the number of research opportunities available, and the reputable and helpful professors and research labs.
Have you received any fellowships as a graduate student? I have been granted two significant fellowships throughout my time at UC San Diego: the Jacobs Foundation Research Fellowship and, most recently, a Google Ph.D. Fellowship. I learned of the Google fellowship through my academic advisor who was involved with the Google Pixel phone. He encouraged me to apply for the internship, and last summer, I was able to work in Mountain View, California at Google Headquarters. My team and I were focused on engineering the portrait lighting technology for the camera on the Google Pixel phone. I found the project both rewarding and challenging.
Why UC San Diego? I love all that UC San Diego has to offer. In my free time, I enjoy participating in the UC San Diego Recreation courses and activities. My favorites include golf and archery.