Meet Clara Posner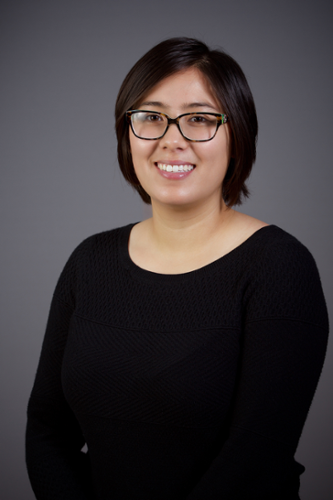 Tell us about your educational background: I am currently pursuing a Ph.D. in bioengineering at UC San Diego. I am interested in designing fluorescent biosensors to examine kinase activity in various cell signaling pathways in Dr. Jin Zhang's lab. I am supported in part by the Molecular Biophysics Training Grant (MBTG) Program.
Tell us about your professional involvement at UC San Diego. Have you been a TA, or held an internship? I enjoy teaching engineering math and modeling on both the graduate and undergraduate level at UC San Diego. I was a teacher's assistant for "Mathematical Methods in Bioengineering" and for "Modeling and Computation in Bioengineering". For my teaching efforts, I have received a 2017-2018 Bioengineering Department TA Excellence Award.

What is your involvement like on the UC San Diego campus? As the current president of the Bioengineering Graduate Society (BEGS),  I invest a lot of energy into improving and developing the bioengineering graduate community. In the previous academic year, I organized the two largest events of the Bioengineering Graduate Society, the annual Bioengineering Bear Hug, and Breakfast with Industry. I have organized industry round table talks and seminars and academic panels for the bioengineering graduate students. I also volunteer with BEGS at the annual San Diego Festival of Science and Engineering and at the biennial USA Science and Engineering Festival in Washington D.C. This year, I am focused on training new officers to organize these large events, to lead successful committees, and to further advance the Bioengineering Graduate Society.

Why UC San Diego? I chose UC San Diego for its gorgeous weather, its beaches, and its highly ranked Bioengineering Department. I love the people here at UC San Diego, including my fellow graduate students, faculty and staff. I greatly appreciate all the support I receive to create new programs or events that expand the social, career and academic resources available to my fellow bioengineering graduate students.