Meet Maher Alhaja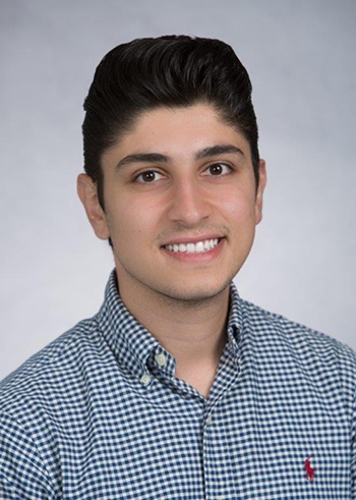 Tell us a bit about your background: I earned a bachelor's of science degree in pharmacological chemistry from UC San Diego in 2017 where he pursued an undergraduate research experience in Dr. Judith Varner's lab focusing on cancer immunotherapy at Moores Cancer Center and graduated with department honors and high distinction.
What are you studying/researching?: I am now a graduate student the UC San Diego Skaggs School of Pharmacy & Pharmaceutical Sciences (SSPPS) working towards a PharmD. I was attracted to the field because of my thirst for knowledge to understand how drugs affect our body, how our body affects drugs and the emerging field of pharmacogenomics and personalized medication. My graduate research at SSPPS focuses on the impact of antibiotic on affecting the activity of Cytochrome P450 enzymes in liver and intestine, under the supervision of the clinical pharmacist Dr. Shirley Tsunoda.
Tell us about your involvement in the UC San Diego campus: My involvement on-campus at SSPPS is through the California Society of Health-System Pharmacists (CSHP) organization. I serve as the UCSD-CSHP Educational Services Chair in 2019 – 2020 and was the Legislative/Current Affairs Chair in 2018 – 2019. Additionally, I am the national student liaison for the American College of Clinical Pharmacy (ACCP). I also volunteer with the UC San Diego Student-Run Free Clinic Project where I assist patients with medications, provide vaccines and counsel patients on proper medication usage.
Why UC San Diego?: I chose the SSPPS not only because it is highly ranked, but because of the small class sizes that allow faculty and students to get to know one another outside of the classroom and interact as professional colleagues. I have found UC San Diego to provide a supportive school environment that urges you to succeed.