Meet

 Adhana McCarthy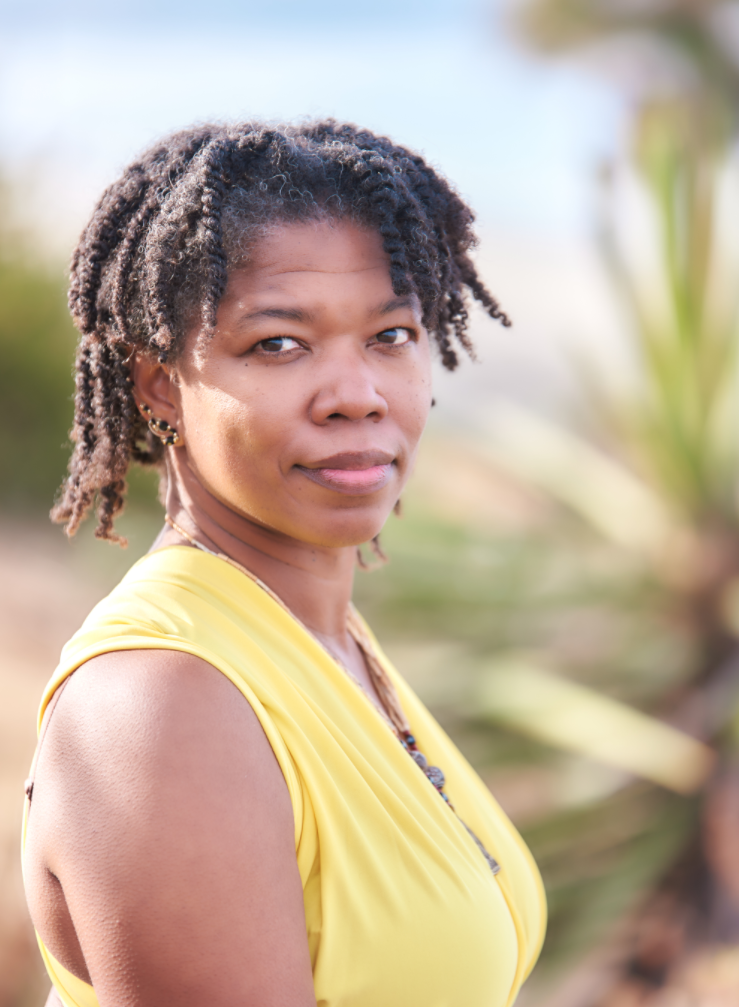 Tell us a bit about your background: I am originally from Long Beach, California. I graduated with my BA in American Studies from Mills College, a small liberal arts college in Oakland, CA. At Mills, I had the opportunity to study abroad in London, Cuba and Zimbabwe. I moved to the UK after my BA and worked for a media company. After returning to the U.S., I joined the Army as an Officer and have been serving on Active Duty ever since. In the Army, I was able to get my Masters of Physician Assistant Studies from the University of Nebraska and now the Army has sent me here for my PhD.
What are you studying/researching? I work with Dr. Erik Groessl at the Health Services Research Center and the VA to understand integrative medicine approaches to address servicemember health and well-being. I also am a friend of the UCSD Design Lab. I love their offerings that integrate design and technology into all aspects of community building.
Tell us about your campus involvement at UC San Diego: I am the San Diego Organizer for GirlTrek, the nation's largest public health organization for Black women. We encourage women to walk 30 minutes per day 5 days per week. During the pandemic, we also launched GirlTrek Gardeners which was a national online gardening education series that took women from claiming they had a black thumb to harvesting fresh organic vegetables from their backyards. I also teach weekly gardening classes at Umoja Community Gardens in City Heights. I serve on Dean Anderson's Strategic Planning Committee Task Force. I live off campus in Pacific Beach with my 3-year-old son. I really enjoy walking at the beach and gardening. On campus, I really enjoyed the theater arts department offerings (Pre-covid).
Why UC San Diego? I chose UC San Diego because it really is a hub of world-class innovative thinkers. All I have to do is look up and there are brilliant people who are willing to collaborate to make the world a better place.
What has been your favorite part about your graduate experience at UC San Diego? Being able to meet great collaborators organically.
Anything else you'd like to share: I have really found a fantastic community of people who support my interests and goals and push me beyond what I thought I was capable of.