Meet Tenzin Chomphel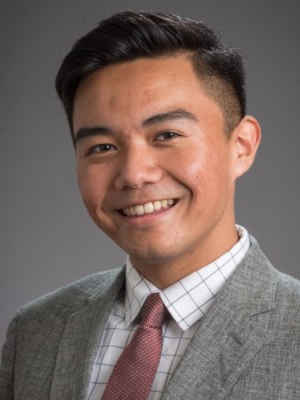 Describe your background: I'm from Northern California East Bay originally, I've been in San Diego since I started my undergraduate study, and am now here finishing my master's degree as well through my BA/MIA program (Five years total!). During the summers, I have been able to experience taking part in some of UCSD's amazing programs, such as the studying abroad in India through Global Seminars, and interning in D.C. through UCDC.
Describe your area of research at UC San Diego. My career track within my MIA (Master of International Affairs) program is environmental governance and economics. I have been learning how to tackle issues of environmental regulation and energy security from a qualitative policy perspective, as well as a quantitative perspective through learning skills such as GIS spatial analysis.
Describe your involvement in the UC San Diego community. I'm one of the representatives of my department to the GPSA (Graduate and Professional Students Association). This role gives me the opportunity to represent my student body at the graduate division level, voting and deliberating on changes to our policies to ensure that my community's needs are being met.
Why UC San Diego? The food, the beach, and the amazing program/faculty in the field of international relations and policy at UCSD!
What has been your favorite part about your graduate student experience at UC San Diego? The opportunity to meet such a diverse body of students and peers with unique experiences, but at the same time the smaller class size making it easier for me to interact with them on a deeper level!