Meet Delaney Pagliuso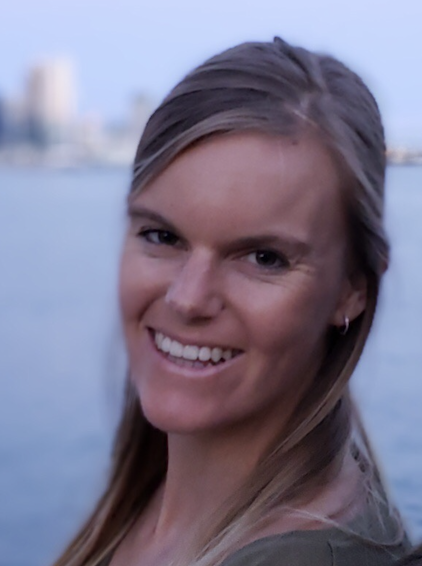 Tell us a bit about your background: I grew up in San Diego and attended Cal Poly San Luis Obispo for my undergraduate education. As a Biology major, I was excited to contribute to research but also discovered my love of teaching. Through a combination of multiple opportunities to try teaching (even my own High School summer course when I was a Junior!) and the good fortune of having an incredibly supportive mentor, I decided to pursue a graduate school to continue my journey as both a scientist and future educator.
What are you studying/researching? I joined the Pasquinelli lab at UCSD in 2016. As part of a Molecular Biology lab, I study how teeny, tiny non-coding RNA molecules called microRNAs regulate an organism's response to stress. I found a particular microRNA that seems to be integral in allowing an organism to recover after stressful events, such as heat shock, and am studying how this is orchestrated at a molecular level.
Tell us about your professional experience and campus involvement at UC San Diego: I organize a mentoring program here at UCSD called WORM in STEM. WORM stands for the Women's Organization for Research and Mentorship. The program helps facilitate mentorship opportunities for Women in STEM across all levels. I also participate in other mentorship programs within my department such as BUMMP and enjoy sharing science with the community through programs such as Two Scientists Walk Into A Bar. Outside of the lab, I am an avid runner, cyclist, and chocolate enthusiast. I'm glad to live in San Diego with year-round access to the outdoors.
Have you been awarded any fellowships or grants during graduate school? If so, which ones? Cellular and Molecular Genetics Training Grant; Ray Thomas Edwards Award, Excellence in Teaching Award, Summer Graduate Teaching Scholarship
Why UC San Diego? The diversity of research opportunities!