Meet Corinne Moeller-McCoy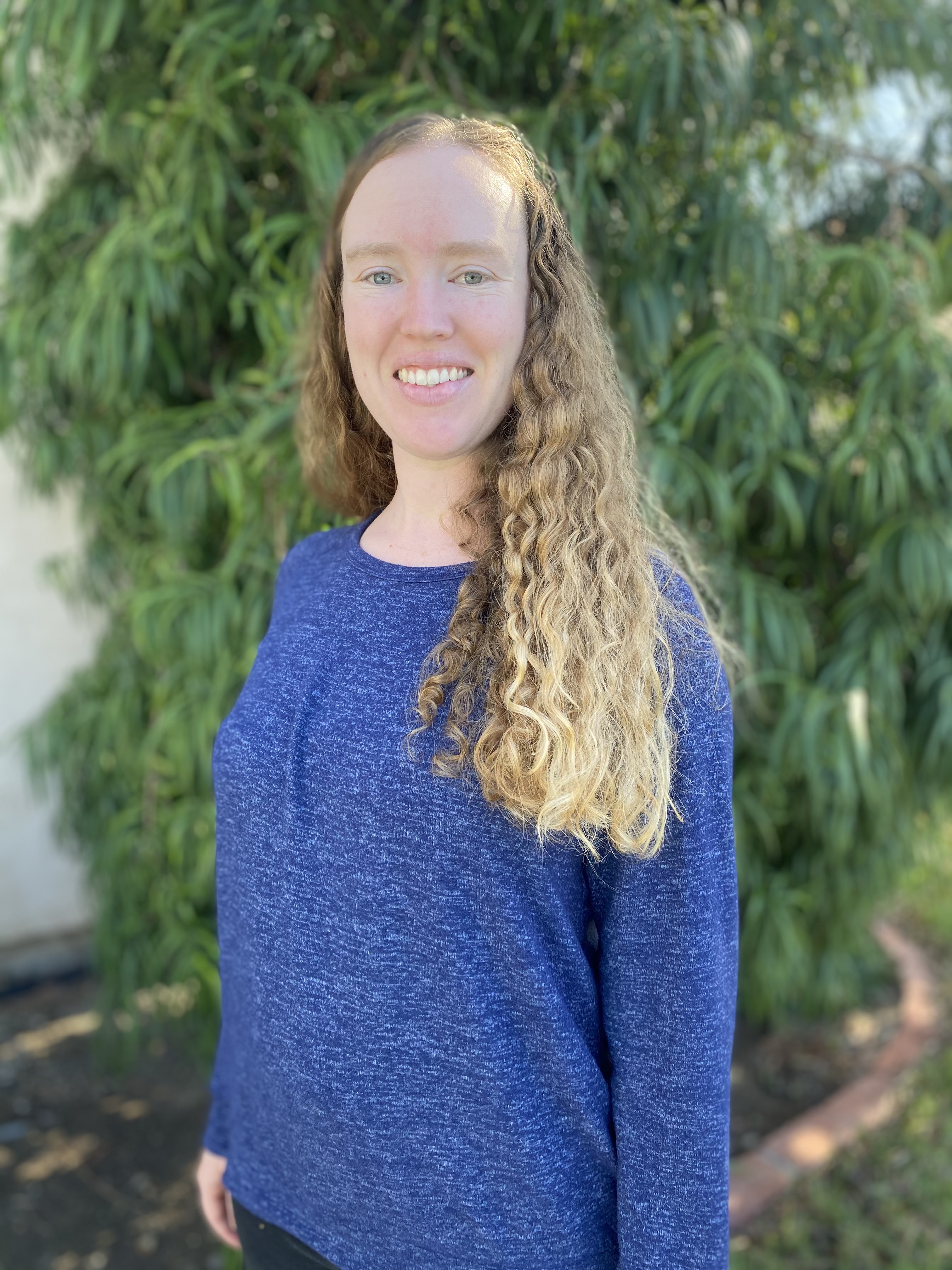 Tell us a bit about your background: I am a San Diego native and attended UCSD where I studied biochemistry. During my time as an undergraduate, I took a genetics course, which is how I met Vicki Lundblad, my current advisor. I worked in her lab for two years as an undergraduate and as a technician after I graduated. Two and half years later, I was knee deep in a project that I refused to give up. Vicki and I decided we made a good team, and that I should continue my project in graduate school. Five years later, Vicki and I are still a good team and we are asking new biological questions all the time!
What are you studying/researching? I joined the Biology Ph.D. program at UCSD in 2016 and I am studying the mechanisms of telomere maintenance. My current efforts are directed at figuring out the mechanism by which a protein called RPA regulates telomerase, a highly conserved reverse-transcriptase, responsible for the addition of telomeric sequence to chromosome ends, and how these two proteins collaborate to promote telomere homeostasis. This work is really exciting, as our discoveries may have implications for human aging and cancer biology.
Tell us about your professional experience since coming to UC San Diego:  Since joining the graduate program at UCSD, I have had a number of opportunities to gain professional experience and have begun building my career as a professor. I have been fortunate to attend two regional meetings and share my thesis work and have been able to fill a supervisor role by training several undergraduates and summer interns. My teaching experience has been developed through coursework, seminars, and serving as a graduate instructional assistant. In 2019, I was awarded two years of funding through a fellowship from the Glenn Center for Biology of Aging Research. Finally, I have had the opportunity to be a guest speaker for upper divisions courses at universities in southern California and network with professors both at UCSD and across the country.
Tell us about your campus involvement at UC San Diego: While my research is done in a lab at the Salk Institute, my roots are on campus at UCSD and I am always looking for ways to get involved. The past two years I've served as a graduate student representative for the Science of Teaching (SoT) Seminar Committee. The goal of the SoT seminars is to inform current and future faculty in the biology division about effective, evidence-based education methods and best teaching practices in our own division and elsewhere. I also served on the admissions committee for the Biology Doctoral Program this year. Finally, I enjoy teaching and had the pleasure of being an instructional assistant for BIMM 121 (Laboratory in Microbiology) , BICD100 (Genetics) and BICD 110 (Cell Biology).  I look forward to teaching my own course - BILD2 (Multicellular Life) this summer.
Why UC San Diego? I have had nothing but positive experiences during my time at UCSD. The collaborative atmosphere and hub of biotech companies around campus lends itself to a seemingly endless opportunity of scientific research. There are so many people to learn from and willing to share knowledge that as long as we keep asking questions, I'm sure there isn't anything we can't solve. 
Anything else you'd like to share: As a new mom, I am learning how to juggle my new role as a parent and my professional career. Now more than ever, I am encouraging young women to pursue careers in STEM.