Fulbright US Student Program
The US Student Fulbright Program gives U.S. citizens the opportunity to spend a year abroad. The mission of the program is to create ties in foreign countries by promoting mutual understanding of cultures abroad through exchange.
Fulbright U.S. at a Glance
Depending on the country, awardees will stay in their host country from six to twelve months
There are more than 140 countries participating in the program
More than 3,600 candidates are recommended by 157 subsections of the National Screening Committee, composed of 457 senior faculty or field of study professionals.
The Fulbright Program awards approximately 8,000 grants annually.
Two main types of grants: open study/research and English Teaching Assistantships
Other special types of grants
Fulbright Award Types
Open Study: Propose a graduate degree program at an accredited university abroad of your choice.
Research Award: Create your own research-oriented project. This award will not result in a degree like the open study award. 
English Teaching Award: Teach English abroad in one of the 140 countries that offer this award.
Other: Depending on the country there are specialized awards offered like National Geographic, Internship programs with special focuses on public health, public policy, etc. 
This year's application cycle is for the award year 2020-2021 is closed. Check here for updates.
Fulbright Fellow Story
Read about UC San Diego Alumna Anna Yamamuro's experience with the Fulbright English Teaching Assistant Program.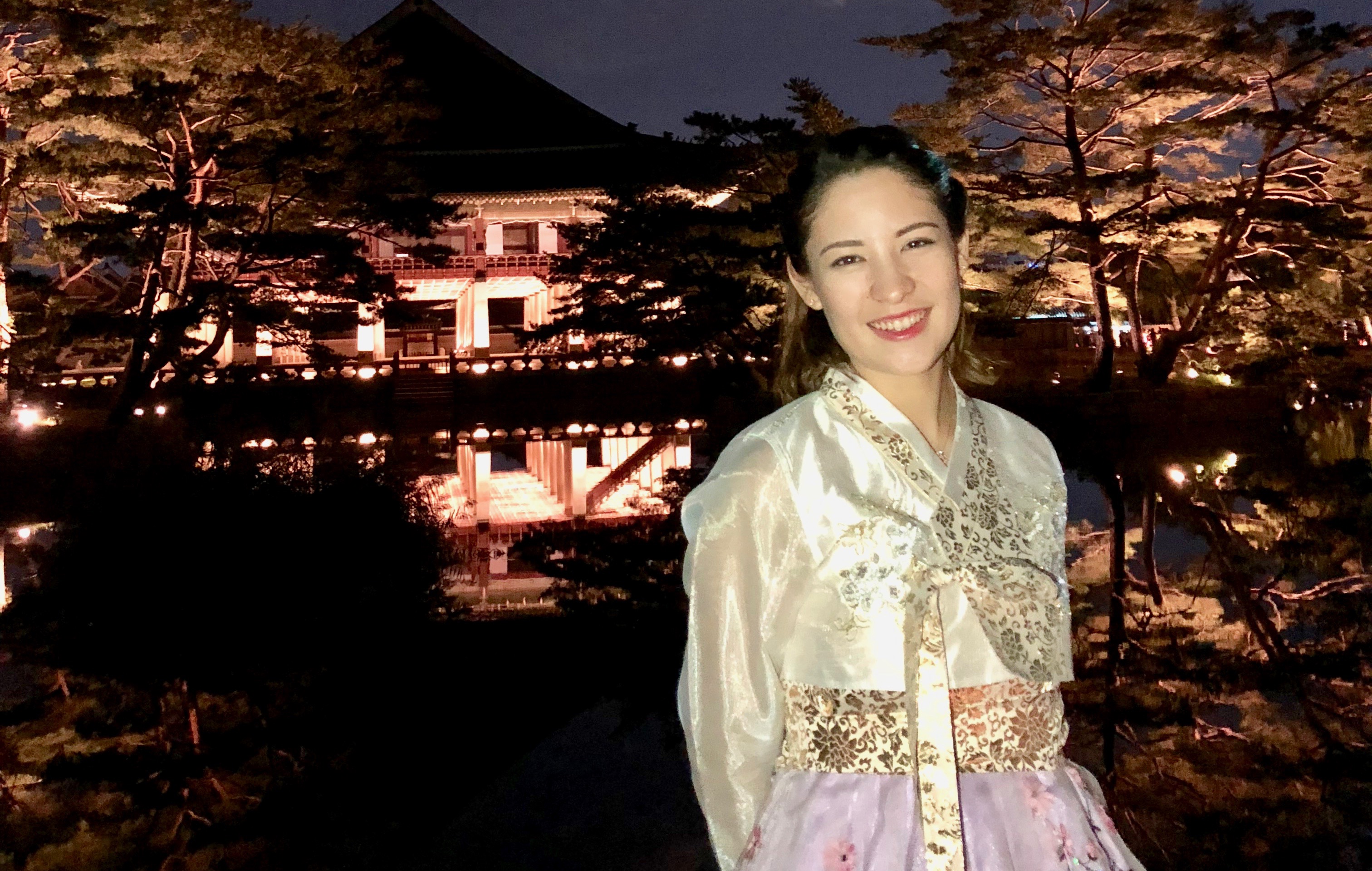 US citizens who will have completed their bachelor's degree by the time they go abroad but who do not have a PhD at the time of application
Must be in good health
Experienced artists who do not have a bachelor's degree may also be eligible.
Written and spoken proficiency in host country's language; sometimes required, refer to your country's language requirements.
Current UCSD students and recent graduates can apply for the Fulbright through UCSD. UCSD's internal application deadline is in early to mid-September each year. Please contact UCSD's Fulbright Program Adviser for more information.
For more information about eligibility visit

 

https://us.fulbrightonline.org/about/eligibility
If an applicant is currently enrolled in an undergraduate or graduate program, they are required to apply through their institution. If a student is a recent graduate, they have the option of applying through their home institution. Recent graduates can also apply 'at large'; they will be responsible for their own submission and will not be held to any internal deadlines set by their home institution.

By applying through UCSD, applicants will have the opportunity to present their proposals to a Campus Committee and receive feedback on their applications. The Campus Committee members are selected according to the student's host country or by project expertise. Based on the committee's feedback, applicants will have the chance to revise and edit their submission as needed. Applicants will meet all internal deadlines set by the Graduate Fellowship Advisor.
The Fulbright Application is currently closed, check back for updates:
Fulbright Deadlines

 
Type of Deadline
What's Due
June 4, 2019
Intent to apply
Complete Intake Form
September 3, 2019
1st Internal Deadline

Applications must be completed through the Fulbright Slate Application Portal.

The Fulbright application portal runs on Slate. They are the same.

All applications components are due

September 7-25, 2019
Campus Interviews
An appointment time will be emailed to you in advance. Each interview takes approximately 20-30 minutes.
October 2, 2019
Final Internal Deadline

Submit application on Fulbright Application Portal

October 8, 2019: Agency Deadline 2:00 p.m. PST
If you will not be able to attend your on-campus interview with the Campus Committee, please email gradadvisor@ucsd.edu at your earliest convenience.

If you have missed the intent to apply deadline and are still interested in applying, please email gradadvisor@ucsd.edu immediately. 
Important Information
The Graduate Division does not assume responsibility for errors or omissions in the applicant's submission. We will do our best to review the format of the proposal; however final responsibility for format, content, and completeness always rests with the applicant. Please proofread the application fully and connect with both the graduate fellowship advisor and departmental fund manager for additional guidance prior to submission.