Fulbright-Hays Doctoral Dissertation Research Abroad
The Fulbright-Hays Doctoral Dissertation Research Abroad (DDRA) Program provides 6-12 months of funding for doctoral candidates to immerse themselves in dissertation research abroad. The fellow may visit more than one country during the grant period. This fellowship is for the 2020-2021 academic year.
"The Fulbright-Hays Doctoral Dissertation Research Abroad Fellowship Program is designed to contribute to the development and improvement of the study of modern foreign languages and area studies* in the United States by providing opportunities for scholars to conduct research abroad."
At a Glance:
Estimated Average Size of Awards: $33,461
Estimated Number of Awards: 90
Dissertation research should be focused on certain regions
Priority preference is given to those applicants who focus on Priority Languages
Priority preference is also given to applicants whose research focuses on thematic academic fields
View the opportunity announcement in its entirety

 

here.
*Area studies means a program of comprehensive study of the aspects of a society or societies, including the study of their geography, history, culture, economy, politics, international relations, and languages.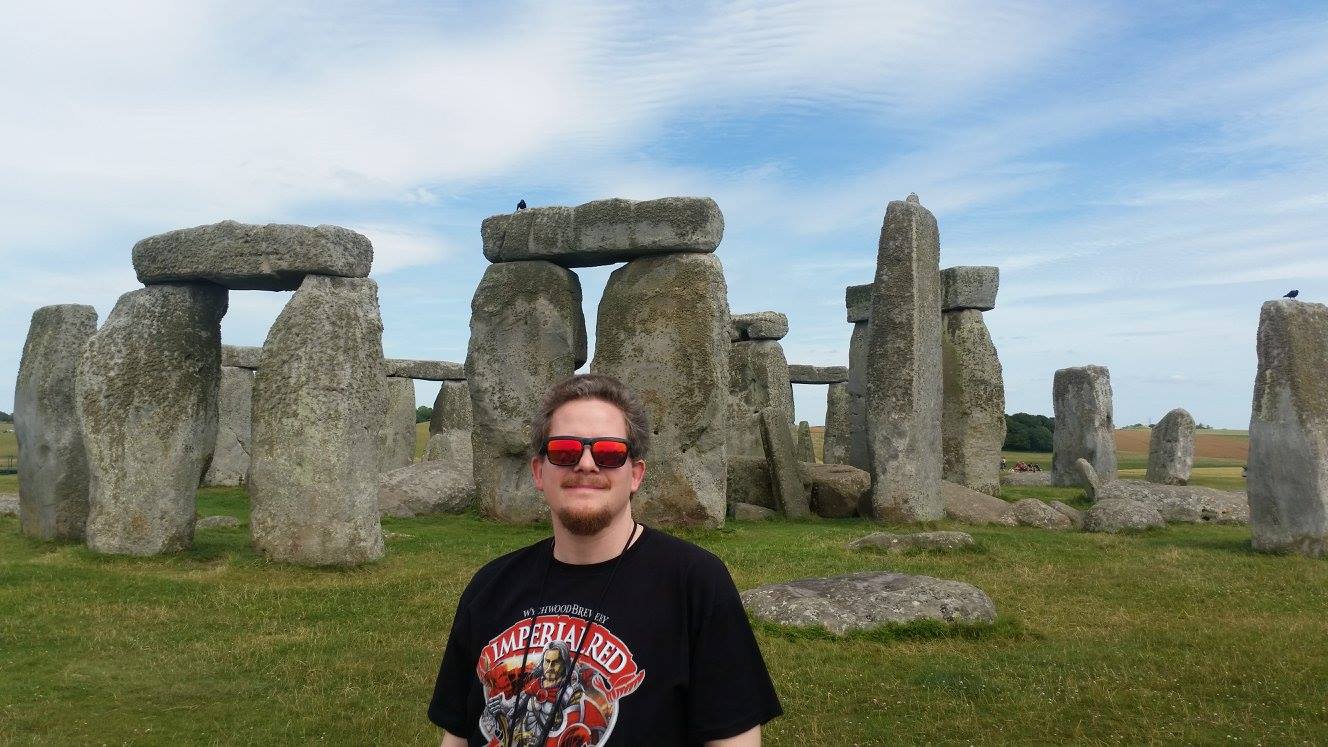 Fellow Spotlight
Paul Tchir, Fulbright-Hays recipient shares his experience as a DDRA fellow.
A student is eligible to receive a fellowship if he or she is:
A citizen or national of the United States or is a permanent resident of the United States
Permanent Residents of the U.S.
A graduate student in good standing at an institution of higher education in the United States, and in a doctoral program in modern foreign languages and area studies at that institution.
The graduate student must have advanced to candidacy by the beginning of the project period. 
Possesses adequate skills in the language(s) necessary to carry out the dissertation project.
For more information on eligibility visit the 
agency's website. See link above.
Because the Fulbright-Hays DDRA application must be submitted by the applicant's institution on the applicant's behalf, Graduate Division sets internal deadlines to accommodate the growing number of applicants. These internal deadlines allow time for the Graduate Fellowship Advisor and the Dean of Graduate Division to review the application prior to the agency submission deadline. Both the advisor and the dean must approve the applicant's submission materials before a final submission is made to the agency.
Please note that this fellowship is submitted as one application to the agency. All of the applicants must have submitted their application to the institutional application prior to submission. If one applicant is late or does not meet the internal deadline, it jeopardizes all of the other applicants. 
Fulbright-Hays DDRA 2021

Type of Deadline
What's Due
March 5, 2021 at 11:59 pm
Intent to apply
Submit Intake Form

March 30, 2021 at 11:59pm

Internal Deadline

Submitted to G5

Agency Deadline: April 5, 2021 at 12:00pm
UCSD graduate students must apply for the DDRA program through UCSD. Students are not able to apply for this program on their own. The institution is considered the legal applicant and legal grantee. Students must work with Graduate Division in order to apply for the fellowship. The Graduate Fellowship Advisor functions as the Program Director for UC San Diego. Please submit an intent to apply form linked below by the internal deadline. 
Applicants will be using Fulbright-Hays online portal G5 for submission. Applicants will attach their proposal to the UCSD Fulbright-Hays DDRA Project Director on G5 application site.
The following items are required for submission:
Application Narrative— 10 page limit, double spaced
Bibliography— 2 page limit (not counted in application narrative page limit), double spaced
Curriculum Vitae—tailor resume with relevant experience related to your proposal
Language Reference Form—the reviewer will submit this online
Three letters of recommendation—One of these reference letters must be from applicant's advisor
Three to five letters of affiliation—from contacts and/or institutions in host countryletters from researchers, professors, experts in the field who are in the applicant's host country who are willing to aid the student if awarded
Official transcripts—including undergrad and any other graduate student coursework
IRB

 

narrative—emailed to mbmonroy@ucsd.edu by the internal deadline.
For more information download the Fulbright-Hays DDRA Application Guide. 
For all of the required materials, all attachments and submitted forms must follow Fulbright-Hays DDRA formatting guidelines and page limits. If the application exceeds the page limit, the submission will be rejected.
A "page" is 8.5″ × 11″, on one side only
One inch margins at the top, bottom, both sides, and must be portrait orientation.
Size 12 font or larger, 10 font can

 

ONLY

 

be used in charts, footnotes, graphs, etc.
Acceptable fonts: Times New Roman, Courier, Courier New, or Arial. An application submitted in any other font (including Times Roman or Arial Narrow) will not be accepted.
Your application will be rejected if you exceed the page limit
When crafting your proposal please keep in mind Fulbright's mission statement: "The purpose is to enable the Government of the United States to increase mutual understanding between the people of the United States and the people of other countries by means of educational and cultural exchange."
Cover Sheet--Due date indicated above under Internal Deadlines tab. 
Application Guide--This will help you fill out form #022 on the application
Checklist--To help keep track of application tasks
IRB Narrative--Only required if your proposal needs IRB approval
Technical Review Form--This is how your application will be reviewed
Maintenece Allowances by Country--This will help you fill out the budget section (#25) of your application.
Click
here
to view a list of FAQ's published by the Department of Education.
Important Information
The Graduate Division does not assume responsibility for errors or omissions in the applicant's submission. We will do our best to review the format of the proposal; however final responsibility for format, content, and completeness always rests with the applicant. Please proofread the application fully and connect with both the graduate fellowship advisor and departmental fund manager for additional guidance prior to submission.