DAAD (German Academic Exchange Service)
The German Academic Exchange Service offers several scholarships and grants allowing undergraduates, graduate students, postdoctoral researchers, and faculty to study or conduct research in Germany. Students may apply for many of these awards directly. However, students applying for the Study Scholarship (to pursue independent study or complete a master's degree in Germany), the Study Scholarship in Fine Arts (to work on an artistic project and possibly complete a degree), or the graduate-level Research Grant (to conduct research or pursue a PhD in Germany) must apply through UCSD.
The internal submission deadline is annually in early October. Please contact the Graduate Fellowship Advisor at 858-822-2938 or gradadvisor@ucsd.edu for more information.
Internal Deadlines
The internal deadline is typically several months in advance of the sponsor deadline. Applicants should email gradadvisor@ucsd.edu with a PDF of their application materials.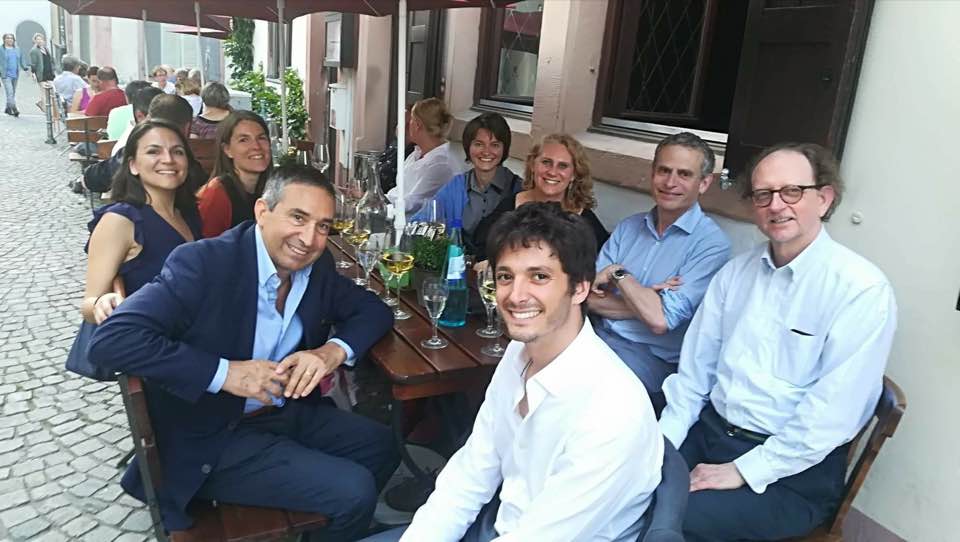 Fellowship Spotlight
James Messina, Philosophy PhD student, shares his experience as a DAAD fellow in Germany
Important Information
The Graduate Division does not assume responsibility for errors or omissions in the applicant's submission. We will do our best to review the format of the proposal; however final responsibility for format, content, and completeness always rests with the applicant. Please proofread the application fully and connect with both the graduate fellowship advisor and departmental fund manager for additional guidance prior to submission.