Meet Kristin Leadbetter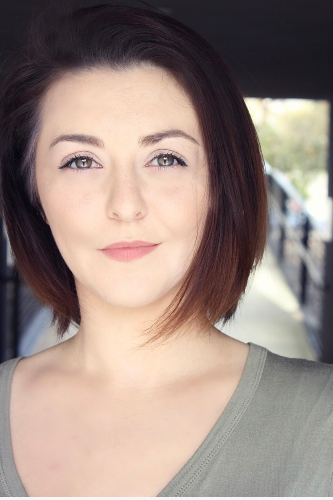 Tell us a bit about your background: I am a third-year doctoral student in the Department of Theatre and Dance, born and raised in New York. I received my bachelor's degree from State University of New York (SUNY) Geneseo, majoring in communication with minors in business administration and theatre. I received my master's in theatre arts from Stony Brook University, where I specialized in acting and directing. Prior to UC San Diego, I was an on-air producer, voice actress and the Promotions Director at iHeartMedia. I've also worked for several film and theatre production companies, in and around New York City. 

What are you studying/researching? My research focuses on acting techniques and pedagogy, and I am committed to an "on-stage" approach to theory, history and the practice of theater. My goal is to continually place performance theory in the context of contemporary performance and to consider the "practical" when engaging with research. I am also exploring intersections of communication, cognition, and consciousness in actor training and performance. 
Tell us about your involvement in the UC San Diego community: Some of my favorite experiences so far at UC San Diego have been my teaching assistant opportunities. I have been a TA for several courses such as "Theatre History," "Acting," "Film," and "Play Analysis," and found them all to be incredibly rewarding and fundamental to my career goals. I also work in promotions for the Department of Theatre and Dance, organizing their social media presence. Within the community, I am involved in #AdoptDontShop animal rescue initiatives and San Diego Pride, most recently participating in the #MeTooLGBTQ annual conference for survivors of sexual violence.


Why UC San Diego? I am beyond grateful and immensely proud to be part of a department that is consistently ranked among the top graduate theater programs in the country. Learning alongside talented and inspiring artists—faculty, staff, and students alike—is unendingly fulfilling.