Meet Kevan Antonio Aguilar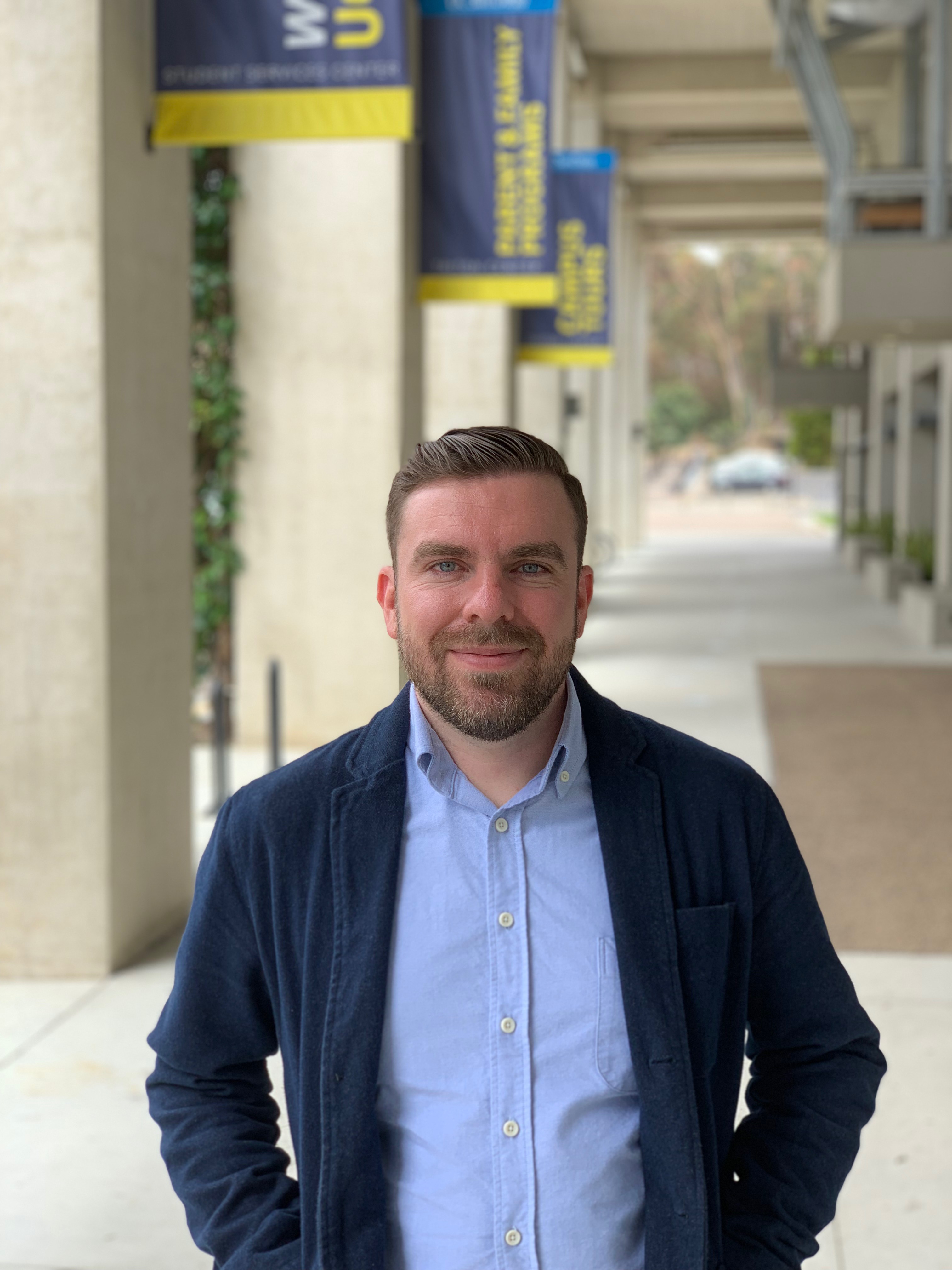 Tell us a bit about your background: I am a Ph.D. candidate in the Department of History and plan to complete my doctoral research in June 2020. I was born and raised in San Bernardino, California and received a B.A. in Chicanx History from California State University, Long Beach and an M.A. in Latin American Studies from UC San Diego.
What are you studying/ researching? My research interests revolve around the intersections of race, labor, revolution, and migration. My doctoral dissertation, "Revolutionary Encounters: Mexican Communities and Spanish Exiles, 1906-1959," examines how rural and urban Mexican communities responded to the arrival of 20,000 refugees fleeing the aftermath of the Spanish Civil War in 1939. My dissertation provides critical interventions in our understandings of the Mexican Revolution, the Spanish Civil War, and transnational politics by showing the ways in which Mexican and Spanish laboring classes formed new notions of racial, class, and political solidarity within the context of social revolution and decolonization.
Tell us about your involvement in the UC San Diego community: I've enjoyed being part of such a thriving academic and political environment, particularly as a teaching assistant in the "Race and Ethnicity in the United States" course sequence in the Department History. My pedagogical training in African American, Asian American, and Chicanx history has enriched my research interests as a Latin American historian and allows me to teach students of the broader global conditions in which notions of race, class, gender, and sexuality emerge.
Why UC San Diego? My first exposure to UC San Diego came from playing concerts at the Che Café as a teenager, but I was always attracted to the campus's history of student activism and labor organizing. Since beginning my Ph.D. in 2014, I have been an active member of the UC Student Workers Union, the Raza Graduate Student Association, and served as the History Department's Graduate Diversity Officer to promote racial and economic justice on campus. As a first-generation college student and a working-class Chicano, it is important to me to use my time at UC San Diego to push for structural changes that empower students coming from marginalized and underrepresented backgrounds.